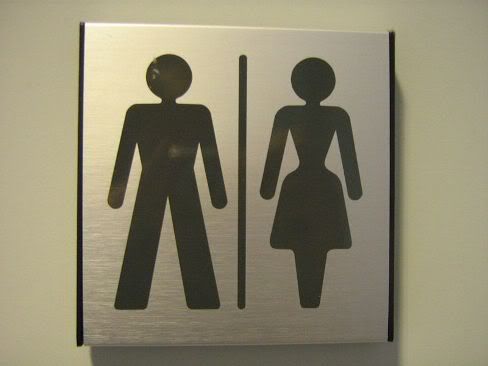 It seems to me that two basic truths are missing regarding many approaches to understanding the relationship of Jesus and women in the Gospels (and, no, I'm not refering to this bizarre story). Regardless of the implications for today (and there are many), how is that many Christians rarely allow for Jesus to get a say in a very important matter? How are we okay with that? Is it credible to be "Christians who read the Bible" if we ignore the sections of the Bible  in which Jesus (the one from whom Christians derive our name) directly and indirectly addresses this? Doesn't intellectual honesty demand something different?
Basic truth #1. Many Christian leaders and thinkers don't think the Gospels count when it comes to this topic (and many other topics). Reasons for this detrimental move: dispensational readings of scripture, unhealthy privileging (misreadings) of Paul over Jesus, complete denial of the real content of the Gospels (that is, the Gospels should get to define the meaning of "the gospel"). Moreover, the gospels were themselves addressed to local communities as teaching documents. The gospels were instructive as Paul was instructive they simply were instructive in a different way (narrative was just as legit a genre in the ancient world as say, a letter, argument, diatribe). Some have argued that Luke, Matthew, and John–written after most of Paul's letters had been written–were attempts to correct and inspire churches in their mission and their interactions as men and women, Jew and Gentile and Samaritan.
Basic truth #2. Within his social and societal context, Jesus might not have been a total anarchist but he was certainly leaning forward toward the future, not backwards toward the past. He was thoroughly informed by the past (Genesis, Isaiah) but he had this vision of the city to come (Rev. 21 and 22). Say it plain. I don't believe hierarchy will exist in the new heavens and the new earth. That's why Jesus started to subvert the notion that someone is not as valid because of their gender. Jesus really believed it was the Spirit, not gender, that called people to roles and tasks in the expansion of the kingdom.
For instance, several passages refer to women "sitting" or "throwing themselves" or "learning" at the feet of Jesus. Sitting "at the feet" is an intentional phrase used by writers of the gospel narratives as means to show that Jesus allowed women to be disciples. "Sitting at the feet" of (rabbi) Jesus showed a person's deference for Jesus' authority. For example, the Mary/Martha story in Luke 10 isn't simply about rest and work, it's also about a woman "sitting at the feet of Jesus" as a student, apprentice, or disciple in a social space in which women and men were not to mix. Several examples of this are found in the gospel accounts and Acts: Lk. 7:38; 8:35, 41; 17:16 and Acts 4:35, 37; 5:2; 22:3 (Paul and Gamaliel). Some of these texts are about learning, or emotion, or desperation, or gratitude. All acknowledge that Jesus affirmed their trust in his authority–which is the simply litmus test for discipleship.
And I've not even mentioned the female disciples of Luke 8:1-3 or the promise that our sons and daughters would prophesy (which means, to talk about the things of God) in Acts 2 or a female apostle (Junia in Romans 16) or women prophesying in I. Cor. 11 or . . . Phoebe as the main church leader, reader, thinker in Romans 16 or two key women leaders in Phil. 4 or females as the first eyewitnesses to the resurrection . . . or the first church planter in John's gospel is a woman (Jn. 4)  . . . you get the point.
I know what Paul said in I Timothy 2 and I Cor. 14.
But before you tell me what Paul said, can you first tell me what Jesus did?